Read the Word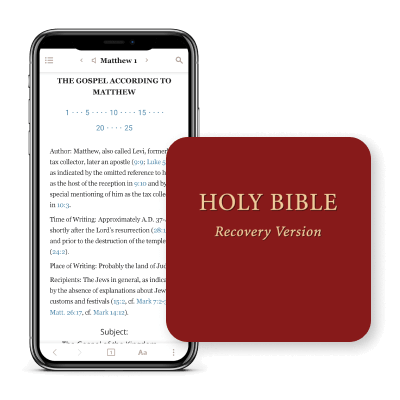 Sing and Praise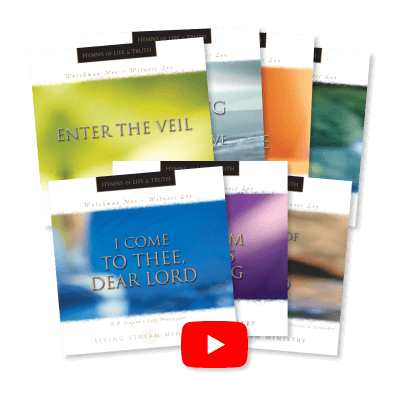 Holy Bible Recovery Version App
The Recovery Version Mobile App contains the complete text of the Holy Bible (free) and all the study aids that make the Recovery Version such a precious edition of the Scriptures (in-app purchase).
Study aids in the Recovery Version include: the subject and background of each book; detailed, interpretive outlines; enlightening footnotes; valuable cross references; and a variety of useful charts and maps.
For more information on the Recovery Version, please visit: recoveryversion.bible
Life-studies
Life-study of the Old Testament and Life-study of the New Testament by Witness Lee are a Bible study like no other—presenting the truth, ministering life, and solving the common and hard problems found in the Scriptures.
For information on the Life-studies, please visit: lifestudy.com
Nuggets and Gems from the Bible
Nuggets and Gems from the Bible is a series of short portions of the Life-studies that have been published as eBooklets and are offered free for all, with the express hope that we would read them, enjoy them, and share them with others.
Hymns of Life and Truth
Enjoy singing to the Lord with our YouTube Hymns channel. This channel features videos with lyrics from our Hymns of Life and Truth series.
Hymns of Life and Truth is a collection of hymns by Watchman Nee, Witness Lee, and others—fitting for every lover and seeker of the Lord Jesus Christ to uplift their appreciation of Him. Charles Wesley said, "The theology people believe is the theology they sing." May the truth in these hymns encourage all believers to pursue after Christ and to gain Him.
"Having This Ministry..."
A digital newsletter from Living Stream Ministry, delivered to your inbox. Subscribe to read reports on the publication work, to learn more about LSM, and to keep up to date with what LSM is doing.